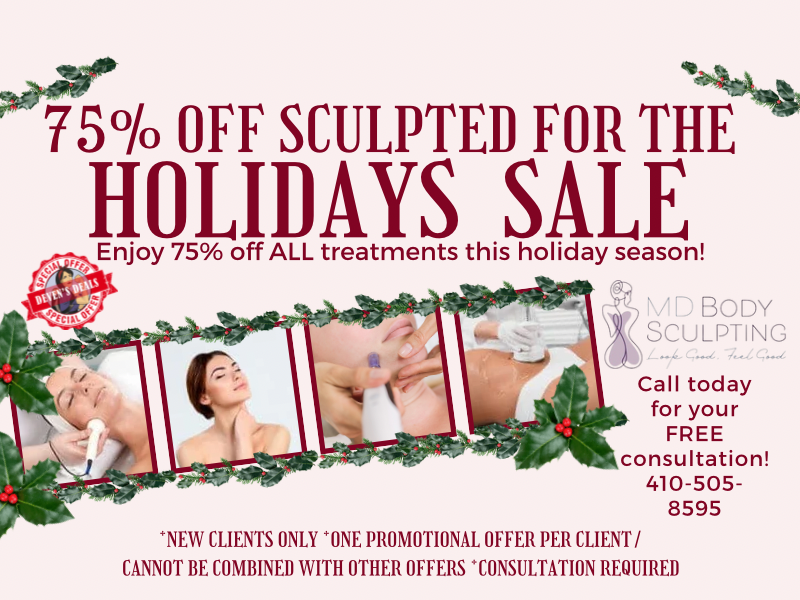 Sculpted for the Holidays!
Make this holiday season extra special for your special someone with exclusive pricing on transformative treatments, available only through Devens Deals! These incredible discounts are the perfect gift to show your love and care:
Cellulite Treatment: Usually $335, now just $83.75! Save over $250!
Double Chin Treatment: Usually $350, now only $87.50! Save over $260!
Stretch Mark Reduction: Typically $500, now priced at $125! Save a remarkable $375!
Breast Lift and Face Lift: Special prices available.
Diastis Rectii (Strengthen Abdomen): Usually $1,000, now just $250! Save an incredible $750!
Abdominal Fat Reduction: Regularly $295, now only $73.75! Save over $220!
These treatments are offered by MD Body Sculpting, and they are the perfect non-invasive and non-surgical way to enhance confidence and beauty. No needles, no stitching, and no recovery time needed. You could see fantastic results after just one treatment, but many people opt for a series of treatments to achieve their desired results.
*New Clients Only.
*Limit one promotional offer per client.
*Consultation Required to ensure the best results.
*Tickets must be purchased by Thanksgiving, November 23, 2023, and treatments must be redeemed before January 20, 2023.
This Christmas, give the gift of beauty and confidence. Make her feel extraordinary with these amazing deals from Devens Deals!