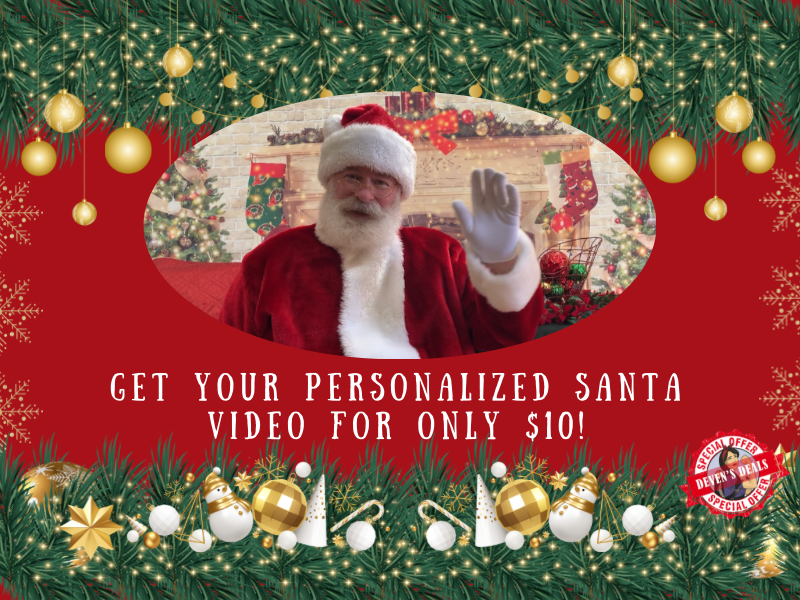 Personalized Santa Video
Introducing a Magical Offer: Personalized Santa Videos for $10!
Give the gift of motivation this holiday season with a personalized Santa video! For just $10, Santa himself will send a special message to your child, encouraging them to be on their best behavior.k
In this 30-second video, the very same Santa your kiddo sees at Bubala and the Fire House will kindly ask your child to:
1) Go to bed on time
2) Keep their hands to themselves
3) Listen to their parents
AND/OR
4) Be even nicer to family and friends
Imagine the joy on your child's face as they receive a message from Santa, tailored just for them. It's a magical way to motivate and remind them to be their best selves during this festive season.
Don't miss out on this enchanting opportunity! Get your personalized Santa video today and make this holiday season extra special for your little one. Please make sure when checking out to carefully select which message(s) you'd like Santa to leave your child. Be certain to enter your cell phone number and someone will text you for your child's name (to be said in the video) and afterwards send the magical video message.
And for just $5, treat yourself to the uproarious Santa blooper reel! Watch as Santa attempts to deliver his lines, only to hilariously stumble and utter some unexpected choice words. It's the ideal option for adults seeking a hearty laugh this holiday season.